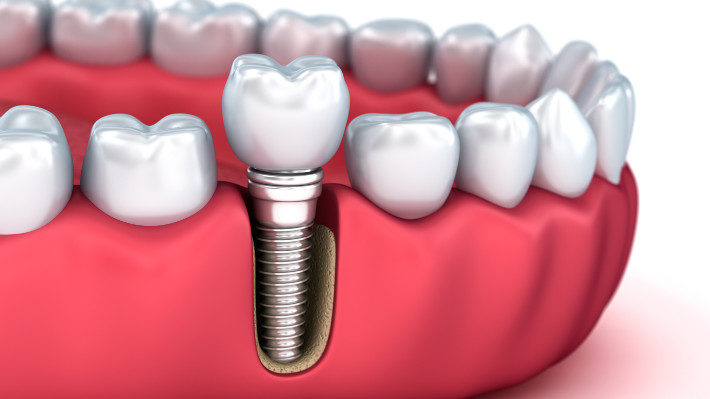 Dental Implants: How They'll Change Your Life
If you've either lost teeth or been told by a dentist that some of your teeth need to be removed, chances are that you've been weighing your replacement options. After all, missing teeth are not something to be taken lightly. The gaps created by tooth loss limit function, reduce dental integrity, and adversely impact your otherwise gorgeous smile Dental implants are one of the more popular replacement options for suitable candidates. Before you choose that option, though, it's important to understand how dental implants will change your life.
Your Implants Will Stay in Position
Dentures have long been a go-to option for many patients, but they are not always the best choice. If your dentist determines that you're a candidate for implants, you will find that they are a more reliable option. Partial dentals are great and have been used by millions of patients since their creation. However, they do come with a learning curve, and do not always fit as perfectly as some would like. With implants, you won't have to worry about adhesives to hold anything in place.
You'll Enjoy Restored Dental Function
With missing teeth, your dental function is diminished considerably. It can sometimes be difficult to eat, talk properly, or even smile as you usually do. Your implants will change all that. Since implants are secured into the jaw, they truly replace your missing natural teeth. Their strength and durability will help to ensure that you are able to use your teeth just as you did prior to your tooth loss.
You Won't Need Special Maintenance
Partial dentures require special maintenance. Dental implants do not. In fact, you care for them just as you should care for your natural teeth. Brush them right alongside your other teeth, and floss daily to get rid of plaque and debris. Use mouthwash to kill unwanted bacteria that could threaten oral health over time. And, of course, come back to the dentist for your regularly-scheduled cleanings and checkups.
Your Smile Will Be Gorgeous and Natural
If you're like most people, however, you will probably focus most of your attention on the way that implants change your smile. You will no longer feel self-conscious about flashing that million-dollar smile to friends and family. Instead, you can offer that dazzling, natural smile to everyone you meet. Implants are so natural-looking that no one will ever know that you have them! That self-confidence will pay off huge dividends as you journey through the rest of your life.
At Ebenezer Dental, we remain committed to helping patients just like you get started on that exciting and important journey. Your tooth replacements should enhance every area of your dental life, and should last a lifetime. The best dentist in midtown Manhattan can provide you with the dental implants you need to enjoy those important benefits. Just give us a call today to schedule your next appointment, and we'll help you determine whether implants are the right solution for your dental replacement needs.