Top-Rated Cosmetic Dentist in Midtown Manhattan
Dr. Karen Kang provides a wide variety of restorative, cosmetic, and preventive dentistry services in New York
Experience superior dental care services offered at our Midtown Manhattan office
Just call us at (212) 687-4400 to schedule your appointment!
About Ebenezer Dental
H
ere at Ebenezer Dental you can find a comfortable environment and clinical expertise to ensure you have a smile to be proud of and healthy teeth and gums that will last you a lifetime.
Whether you are looking for general cosmetic and restorative dentistry, dental implants, crowns, veneers, teeth whitening or cosmetic tooth bonding we are your New York Cosmetic Dentistry to provide you a friendly and high quality service that is second to none.
Dr. Karen Kang has created a wonderfully comfortable environment to ensure your relaxation and stress free treatment, and with the wide range of possible treatments available, you will have that smile of your dreams soon enough. This is one dentist in New York that fully understands that you may suffer from dental anxiety, many patients do, and so we work hard to ensure that treatment here, whether you are looking for teeth whitening or something more involved from our extensive range of procedures, the focus is on ensuring your time with us is as comfortable and stress free as possible, every time.
Whilst the environment and atmosphere is important to us and our patients to ensure undue stress and anxiety is minimized, we also ensure that we carefully plan our schedules and keep them, your dentistry needs should fit your timetable, not the other way around. Our friendly, well trained and helpful team is there to guide and assist you every step of the way during your treatment, from your first enquiry to the last treatment and beyond, we look to ensure you have everything you need for an informed and trouble free treatment.
With countless satisfied patients we have the track record to ensure you know exactly what you are getting here at Ebenezer Dental, personal care, thorough diagnostics and a tailored solution to your needs. At this New York dentist practice you don't have to choose a best fit treatment from a menu, we will make sure your treatment deals with your requirements. You are unique, and your treatment should be too.
Whatever dental needs you have, we offer you the very best care, environment and treatment available from any New York Dentist, our focus is always on you, our patient, to ensure that you get the outcome you want, and the care you deserve.
Dr. Karen Kang, DDS
Dr. Karen Kang at Ebenezer Dental provides a full spectrum of dental care with her specialty background in prosthodontics and implant dentistry. You will receive the highest quality treatment in the hands of the most skilled and highly trained clinician currently practicing dentistry. Dr. Kang custom designs each solution to fit your need within each unique case, and believes in conservative, yet predictable treatment in a caring environment. Proper diagnosis and good communications are an integral part of your dental health at Ebenezer Dental.
From Ebenezer Dental Blog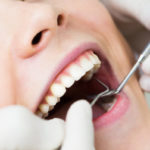 February 21, 2018
Comments (0)
No matter how much attention you pay to sound dental hygiene, there's a good chance that problems will arise at...
Before & After Gallery
Overall Rating /
86

Total 1st-Party Reviews
Ebenezer Dental
Powered by GetFiveStars
Leave Us a Review
We've found that customer reviews are very helpful in keeping our business thriving. We would truly appreciate a review from you!
Visit your preferred site to leave a review or comment: