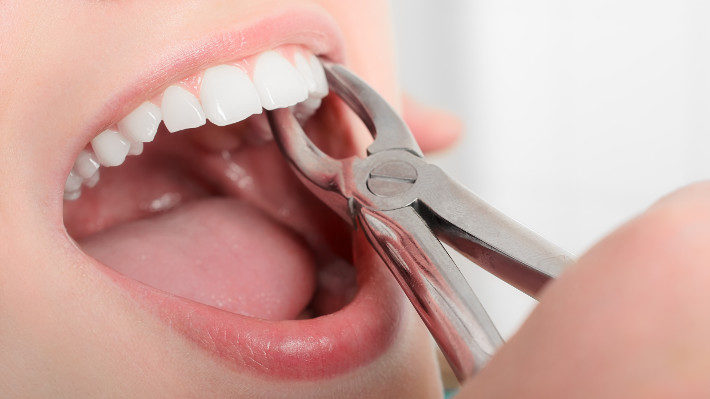 Tooth Extractions: Aftercare Advice
While root canals and fillings often seem to evoke the most fear and anxiety in patients, the reality is that a tooth extraction can be an even more traumatic experience. In fact, many patients are surprised to discover that extractions can have such a dramatic impact. One way that you can minimize the negative effects is to properly care for yourself after the procedure. With that in mind, there is some aftercare advice that can help to minimize that post-extraction trauma.
Get the Bleeding Under Control
The most important thing to do in the wake of a simple tooth extraction is to take the time necessary for a blood clot to form. The best way to accomplish that is to remain seated to avoid any strenuous movement that could induce additional bleeding. For most simple tooth removals, you should sit still for at least ten minutes. Surgical extractions may require you to remain seated and inactive for a half-hour or more. Just bite on the gauze that's provided to you to ensure that there is pressure on the wound.
Even after exiting the dentist's office, you will need to be as non-active as possible for several hours. Avoid spitting so that you don't prevent a clot from being formed. If you continue to see thick blood, apply additional pressure with gauze. Use ibuprofen and similar over the counter medications to deal with any discomfort.
Dealing with the Aftermath of Surgery
Surgical extractions require more attention to aftercare. In addition to your efforts to stem the blood flow, you'll also need to focus on controlling swelling and addressing function. For example:
Swelling can vary in severity. It will typically begin on the first day after surgery (if not before), and begins to go away after the second day. Extended periods of swelling can sometimes indicate the presence of infection. Ice packs on the face can help. You should also elevate your head when you're sleeping.

Clean the affected area with a salt water rinse to prevent particles from building up and creating an infection. You can brush in that area of the mouth, but do so gently to prevent additional harm.

Focus on eating soft foods and give yourself as much time as necessary before returning to your normal dietary routine.

Pay attention to symptoms like continued swelling, reduced mobility in the jaw, or impaired function that could all indicate infection. Don't be afraid to contact your dentist's office if things don't seem to be getting better as quickly as they should.
With the right level of attention to aftercare, you can minimize the trauma that you experience whenever you have a tooth extracted. At Ebenezer Dental, our experienced team will work with you to ensure that your extraction experience is not a cause for unnecessary anxiety, fear, and pain. To learn more about how the best dentist in midtown Manhattan can help you to get the treatment you need with as little fuss and anxiety as possible, call us today.