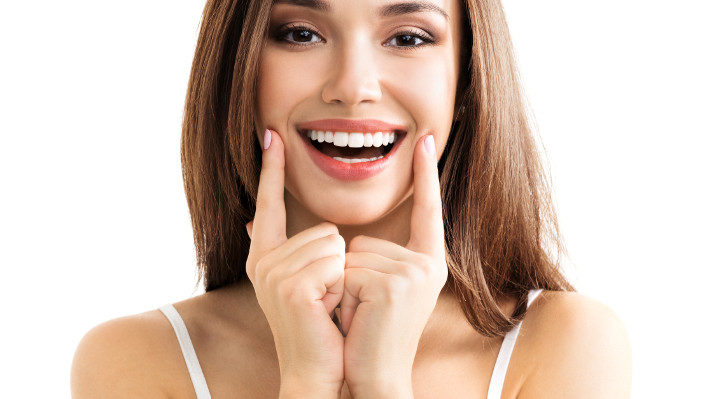 The Smile Makeover: How Smiling Affects Your Health
Chances are that you're familiar with that old expression, "laughter is the best medicine." Most of us have heard it at one time or another, and few people would disagree with the basic premise: laughing does seem to be good for you. But what about smiling? You might take your smile for granted, but have you ever considered that it might have positive health benefits? The fact is that smiling can have a great impact on your health, and that's one more reason why you may want to consider a smile makeover!
How Smiling Impacts Your Brain
Researchers have confirmed that the act of smiling can directly affect your brain. When you smile, it stimulates neural transmitters in your brain, and sparks production of powerful hormones that can positively impact your health. Neuropeptides enable your brain's neurons to better communicate with another and the rest of your body, even as endorphin, dopamine, and serotonin production is enhanced. Those chemicals can all produce powerful effects in the human body.
What That Means for Your Body
The release of endorphins can do wonders for relieving stress, as these chemicals can counteract the effects of stress hormones. That can result in an elevation of mood, while also lowering your blood pressure and heart rate. In other words, smiling can be one of the best things that you can do to keep your heart healthy! Of course, endorphins are also a great source for pain relief.
Serotonin can offer similar benefits. That's why anti-depressant medications typically target serotonin levels in the brain. When serotonin is released, it can lift your mood and relieve feelings of sadness, depression, and worry.
Some of these benefits might seem minor, but they can have a tremendous impact on your life over time. Stress, heart complications, and other physical and emotional ailments can lead to even more severe health concerns if they go unaddressed. When you make smiling your default facial expression, you can minimize those health issues and enjoy a more balanced and healthy life.
How a Smile Makeover Can Enhance Your Smile
Unfortunately, many people are self-conscious about their smile, and may thus miss out on these important benefits. That's where a smile makeover comes in! A professional smile makeover can correct dental imperfections, restore damaged or unsightly teeth and gums, and leave you with that perfect smile you've always dreamed of having. With healthy and aesthetically-pleasing teeth, you'll be more likely to smile – and that can help you enjoy the better health that a smile can bring.
At Ebenezer Dental, we believe that every patient deserves to greet the world with a perfect smile. That's why we offer the most professional smile makeovers in the area, provided by the best dentist in midtown Manhattan. If you're overdue for your smile makeover and have dental concerns that you'd like to see addressed, give us a call today. We'll schedule your next appointment and get you on the path to a more beautiful smile – and all the health benefits that come with it.