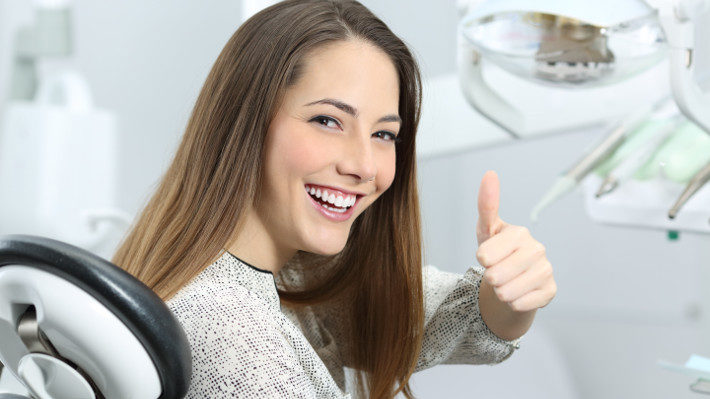 Are You Ready for a CEREC Crown?
When a tooth is damaged by dental injury or decay, the impact can be severe. Both function and appearance can be negatively affected, which is why dental experts typically recommend some sort of restorative procedure to correct the problem. Crowns have long been used to restore damaged teeth, but many patients have been frustrated by the amount of time that process often requires. In recent years, however, new technologies have emerged, providing an even more convenient option for dental patients: the CEREC crown!
What Benefits Does the CEREC Crown Provide?
The CEREC crown is state-of-the-art dental technology that offers same-day tooth restoration, performed right in your dentist's office. That speed is just one of CEREC's benefits, however. For patients who choose these crowns, there are a whole host of other advantages that make these crowns a superior option for many patients. For example:
CEREC crowns can help you to avoid multiple visits to the dentist's office. For most patients, that convenience is among the most important advantages that CEREC crowns can offer.
CEREC is a great option for those cracks, chips, and other minor dental problems that might otherwise go unaddressed. If you've put off fixing a broken tooth because you don't want to go through the hassle of waiting for a lab-fabricated crown, CEREC can help!
With CEREC, there's no need for temporary crowns. Instead, you get your crown done during your scheduled appointment.
CEREC crowns are strong and durable. They're made from the same reliable porcelain used in most traditional crowns. That means that you can rely on CEREC to provide the same level of functionality that you'd get with one of those lab-crafted crowns.
CEREC crowns are attractive, natural-looking, and blend in with your natural teeth. All crowns offer this feature, and are shaded to ensure that they match your natural tooth color. The process can be even more effective with CEREC, however, since your dentist is right there to ensure a perfect match.
Your dentist can often save more of your damaged tooth when CEREC crowns are used. That means less drilling, and a less-invasive process for you – with far less discomfort!
Is a CEREC Crown Right for Me?
If your tooth is damaged and in need of a crown, it's important to discuss all available options with your dentist. She can answer any questions you might have, and help you determine whether a CEREC crown is the best choice for you. if CEREC isn't an option for your dental needs, your dentist will explain why you need to rely on a traditional crown instead.
At Ebenezer Dental, our team is committed to ensuring that you receive the most effective dental treatment for your damaged teeth. We'll examine your teeth and provide the information you need to assess your best repair options. Give us a call today so that we can schedule your next appointment with the best dentist in midtown Manhattan and find out whether a CEREC crown is right for you.