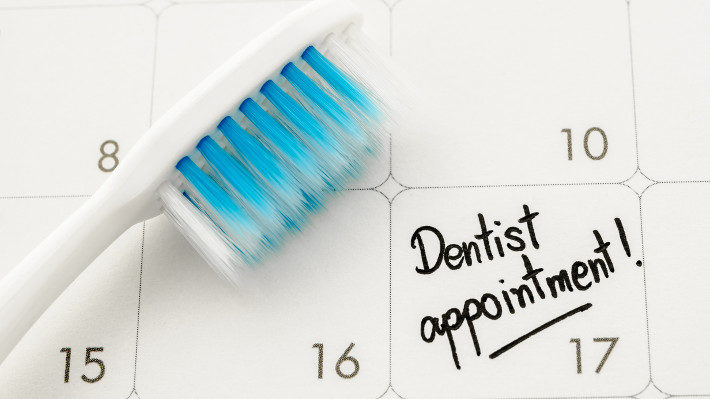 Your Missed Dental Checkups Could Lead to Bigger Problems Than You Know!
If you're like many people with busy lives, chances are that you sometimes skip, cancel, or reschedule a dental appointment. At first glance, those missed checkups might not seem like a major concern. After all, if you're paying attention to your daily dental hygiene routine and haven't noticed any signs of serious dental problems then your teeth and gums are probably healthy enough to withstand one little missed checkup – right? Wrong. The truth is that missed checkups could create major problems for you in the future. Here's why.
Many Dental Issues Are Difficult for Patients to Detect
Tooth decay, gum problems, and other oral health concerns are all but impossible for patients to detect on their own – at least in the early stages. By the time patients can detect these types of health complications, the solution could end up involving even more invasive treatment. Even something as routine as a cavity can result in bacterial infection at the roots without early detection and treatment.
Checkups Are About More than Just Your Teeth and Gums
You should also try to remember that your checkup is designed to do more than just check on the health of your teeth and gums. Your dentist may also check for potential problems like cancer, using oral health screening techniques. Your teeth will be examined to ensure that they are structurally sound. Tartar may be removed, helping to protect your teeth against cavity formation.
Your Dental Health Impacts your Overall Health
That dental appointment that you want to skip could be an important part of your overall health strategy too. Did you know that oral health is tied to your overall bodily health? A whole host of studies in recent years have offered new insight into the connection between dental health and many of the most common diseases afflicting modern man. Your teeth may provide clues to potential health problems that need to be addressed – which means that your checkup can sometimes be the only early-warning system you need to secure early detection of disease.
Today's Care Can Prevent Tomorrow's Higher Costs
Finally, let's not forget about money. Even if you're willing to risk the potential health consequences that can arise from skipping your dental appointments, you probably don't want to risk the higher dental costs that may await you in the future. As dental problems are neglected, they tend to worsen. That typically means that more complicated treatments will be needed in the future – which means that you could face increased costs as well.
At Ebenezer Dental, we know how vital it is for our patients to maintain their regular dental checkup schedule, so that they can keep their teeth, gums, and body as healthy as possible. That's why we strive to provide the most reliable and effective checkups and dental treatments in the area. If you're ready for a checkup, call us today to schedule your appointment with the best dentist in midtown Manhattan.