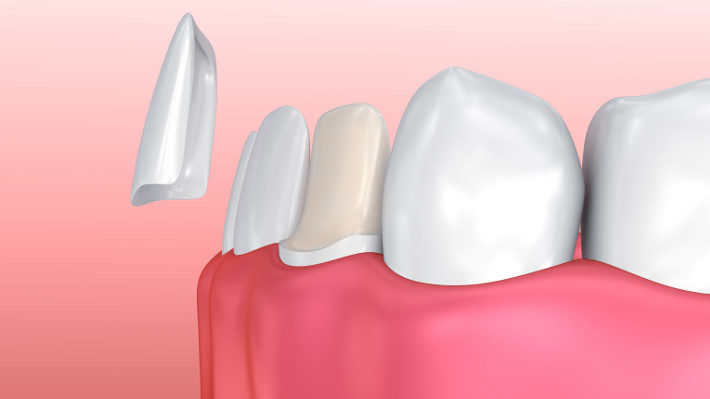 Are You a Candidate for Porcelain Veneers?
If your teeth have fallen into a state of disrepair to the point where you're actively considering cosmetic options to regain your beautiful smile, you're not alone. Millions of people each year face the exact same challenge. After all, unattractive teeth can negatively impact your life in a variety of ways. For many of those patients, porcelain veneers can be the perfect way to restore beautiful, white teeth. The question is, though: are you a candidate for porcelain veneers?
Veneers Are Not Always a Good Option
The fact is that your dentist may determine that veneers are not the best option for your dental needs. In fact, if your teeth are perfectly healthy and just need to be whitened, chances are that your dentist might recommend something far less invasive than veneers. There's a reason for that, of course. And it has to do with the structural changes that need to be made during the veneer treatment process.
Before veneers can be installed, your dentist will need to reshape your teeth. That is achieved by trimming away a layer of enamel that is equal in thickness to the veneer that is being used. This trimming is necessary to ensure that the outer layer of your teeth doesn't end up being thicker than it was before you got your veneers. As you might expect, however, this removal of enamel is permanent – and that means that your teeth are altered forever.
Your dentist will discuss these and other important considerations with you, and help you determine whether veneers are your best option. In some cases, there may be alternative treatment choices that can accomplish your goals. If veneers do turn out to be your best course of action, then your dentist will consult with you to ensure that you get the results you're expecting.
What Can Veneers Do for You?
For patients who need veneers, the results can be amazing. These tools can help to address a variety of different dental concerns, including:
Normal wear that occurs during the aging process
Genetic issues, like irregular tooth spacing and other problems
Thin enamel due to wear and tear
Discolored teeth that don't respond to whitening procedures
And more!
The good news for solid veneer candidates is that these smile enhancers are durable, less invasive than crowns, and natural-looking. So, if they're the right choice for you, then you can finally address your aesthetic concerns and have that gorgeous, perfect smile that you've long desired!
At Ebenezer Dental, we want all our patients to enjoy the benefits that come from cosmetic smile enhancement. You deserve to have that perfect smile so that you can enjoy all that life can offer without being self-conscious about your teeth. If you've been thinking about porcelain veneers to address your dental concerns, give us a call today. We'll be happy to schedule an appointment so that you can discover how the best dentist in midtown Manhattan can help with your cosmetic or restorative needs.