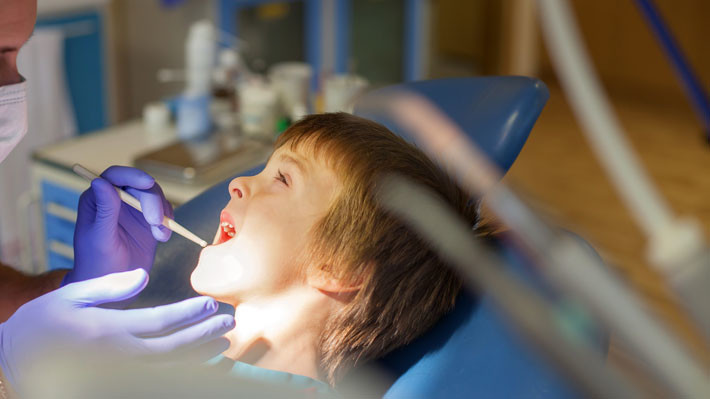 Tooth Decay May Stunt Your Child's Growth
For many years now, there has been an ongoing effort to educate people about the importance of proper dental care and the special needs of children when it comes to oral health. By now, most parents should be well aware of the dangers associated with poor oral hygiene habits. Despite those educational efforts, however, tooth decay remains among the most prevalent childhood diseases – with far-reaching consequences for the children it affects. Research studies suggest that tooth decay affects everything from overall bodily health to academic achievement. Equally alarming is the fact that the research indicates that tooth decay can even stunt a child's growth!
In one study conducted this year, researchers set out to compare the growth of young children to the amount of tooth decay they exhibited. This research was conducted in an attempt to evaluate whether or not there was a correlation between childhood height and weight and oral health, and focused on a test group of children ranging in age from six to eight years old. Tooth decay was measured using the DMFT index, which is used to identify the total number of teeth that decayed, missing, or filled.
Over the course of the study, researchers concluded that there was a direct correlation between a child's height and weight and his or her total amount of tooth decay. The research indicated that those children with the most amount of tooth decay tended to be shorter than their peers, and underweight. More research needs to be conducted to determine why this appears to be true, but the results should give parents pause.
One thing that we know for sure is that poor oral health and tooth decay can dramatically reduce overall health. In addition, some believe that those children suffering from tooth decay may simply have trouble eating many of the foods they need for optimal growth. An inability to properly chew food could result in the body not being able to properly digest the nutrients needed to fuel development.
Even though additional studies will be needed to discover exactly why tooth decay impacts growth, there is no need for parents to wait for those answers to be revealed. Tooth decay remains one of the most preventable diseases afflicting mankind, and parents who are proactive in their approach to oral care can help their children to dramatically improve their dental health.
Begin brushing as soon as those first teeth come in.
Make sure that your child's teeth are flossed regularly.
Limit children's access to sugary beverages and candy – especially those energy drinks that are so popular these days.
Begin professional dental care early. Current recommendations suggest that the first dental exam take place when your child is one year old.
The important thing to remember is that stunted growth is just one of many negative effects that tooth decay can have on children's health. At Ebenezer Dental, we understand these risks and can work with you to protect your child's teeth from these dangers. When you want care from the best dentist in midtown Manhattan, our caring dental professionals have the solutions you need.