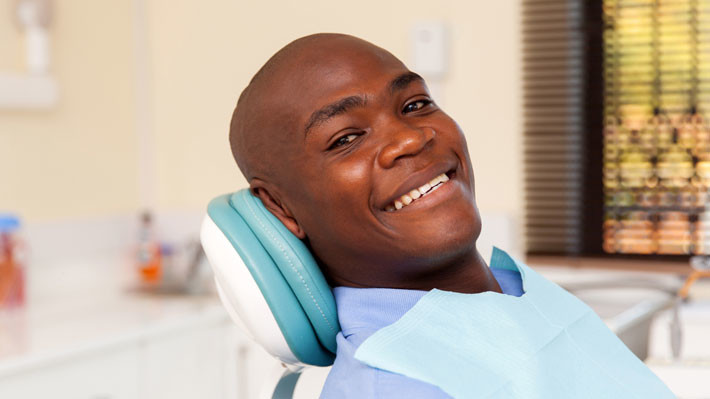 Tips for Reducing Dental Anxiety and Coping with Your Fear of Visiting the Dentist
Do you suffer from Odontophobia – otherwise known as dentophobia, dental anxiety, or dental phobia? If so, then chances are that the very thought of heading into the dentist's office can trigger anything from anxiety to outright panic attacks and severe levels of fear. Yes, dental anxiety is a very real problem for millions of people. Some estimates indicate that as many as 40 to 50 million people in the United States suffer from some type of dental phobia.
Of course, it is a simple fact of life that many people are not exactly excited about going to see the dentist, even when they fully understand the benefits that regular dental care provides. The problem arises when a mild aversion to visiting the dentist escalates into the type of fear and anxiety that can cause a patient to avoid dental care altogether. Obviously, that can be disastrous for oral care. The good news is that there are things you can do to help you cope with dental anxiety and fear.
Begin by identifying the source of your fear. Is it a fear of needles? Or are you concerned about the possibility that the treatment may be painful? Perhaps you are just anxious due to some previous experience with dental care, or just feel that your daily routine is disrupted by a visit to the dentist. Whatever your fears might be, once you know what they are you can begin to address them.
Communicate your fears to your dentist. Patients are often reluctant to express their anxieties and fears, but that can be a mistake. Dentists understand these concerns, and are trained to help you work through these phobias. They can use medication, hand signals, and other options to assist in making you more at ease during your visit.
Practice controlled breathing. Often times, when you focus on your breathing you'll find that you can calm your own anxiety. The increase in oxygen that such breathing techniques provide can exert a calming effect and reduce that sense of panic you might otherwise experience.
If your schedule creates anxiety for you, work with your dentist to schedule an appointment that is at a less disruptive time. That way you won't have the added stress of feeling rushed.
Since the sound of the drill can sometimes be a source for fear and anxiety, use earplugs and music to block out the noise. That can also sometimes serve as a distraction from any physical discomfort associated with your procedure.
At Ebenezer Dental, we understand that fear and anxiety can affect anyone at any time. The important thing is to address those fears and provide workable solutions that can ensure that you still get the dental care you need to ensure that your teeth remain in peak condition. If you're in need of a dentist in Midtown Manhattan but apprehensive about scheduling an appointment due to dental phobia, give us a call. We can help you cope with that anxiety so that you can begin to feel more comfortable in the dentist's office.